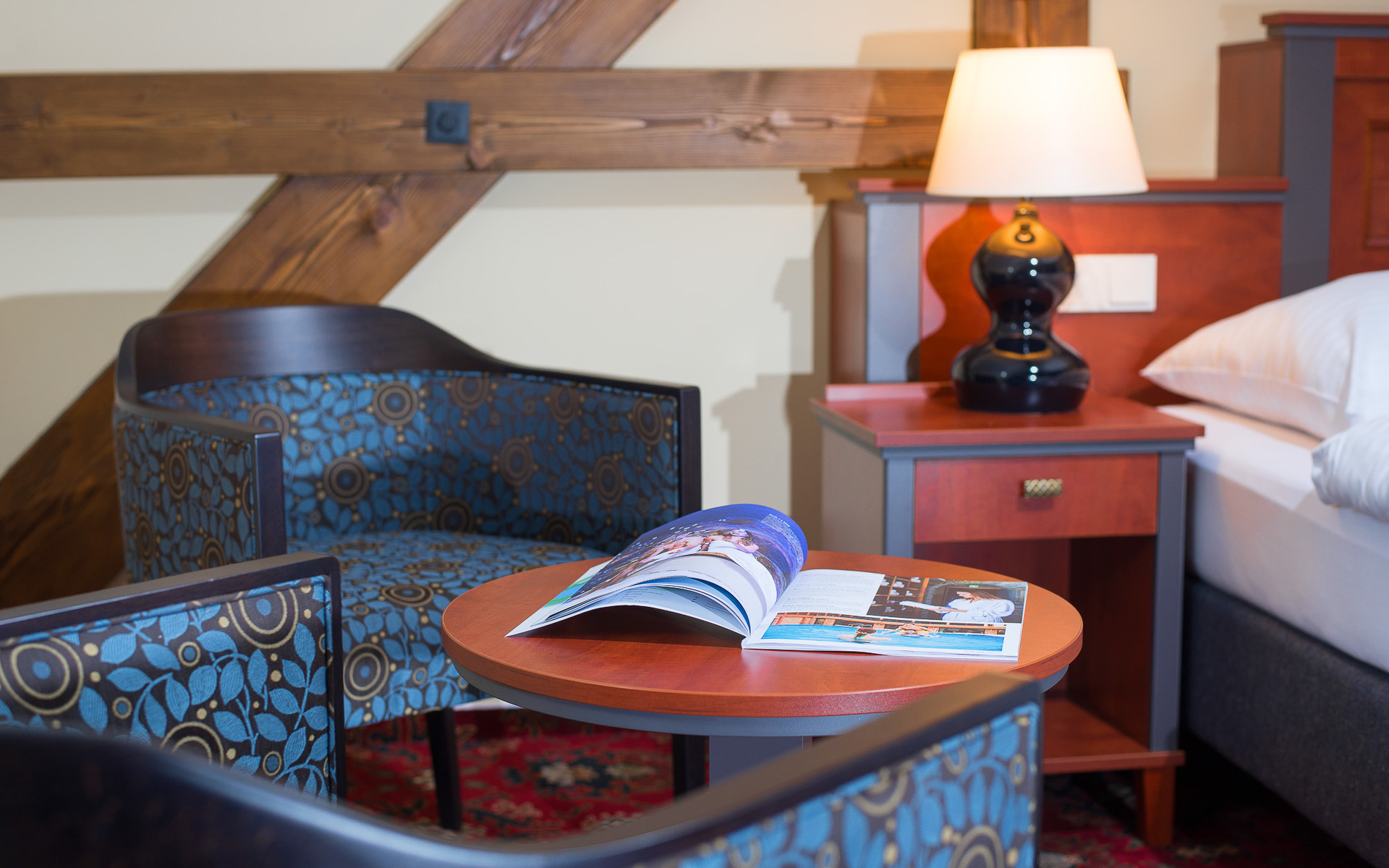 Residential packages
Come and enjoy Your stay in Hotel Zámek Valeč.
Choose one of our residential packages,
that are tailored with You in mind.
Residential packages
Bonuses and discounted rates – this is exactly what residential packages bring. Some of them will even be assembled just for you, so that it is a pleasure to unpack them.
Wellness
Allday access to hotels wellness centre from 7 a.m. to 9 p.m.
- Heated outdoors and indoors pools, cooling dip pool
- Heated whirpool, outdoors and indoors
- Heated outdoors childrens paddle-pool with water attractions (in summer)

Saunas from 11 a.m. to 9 p.m.
In winter season and on weekends we heat saunas earlier, please ask the recepcion about current oppening hours, after your arrival.
- Sauna village (access for children): 90°C finnish sauna, 70°C biosauna, 45°C aromatic steam sauna, salt sauna, infrared sauna, relaxation zone
- Venetian dome (adults only): 90°C finnish sauna, 45°C black aromatic steam sauna, 40°C tepidarium, 4°C ice cave, 90°C finnish panoramatic sauna, relaxation zones, Kneipp pavement

Fitness centre form 7 a.m. to 9 p.m.
Excercising machines, threadmill, spinning bikes, …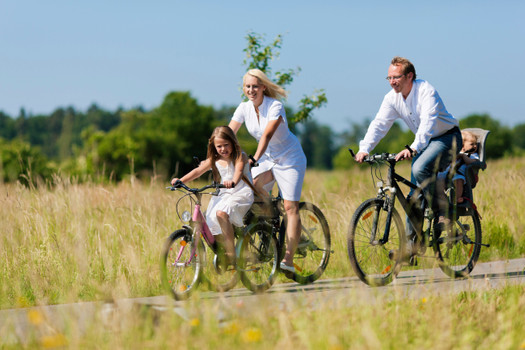 Leisure activities
- table tennis, table football
- Animation programs: aquaerobic, creative workshop, archery, excercising with children, …,
- For children are available outdoors and indoors playgrounds, trampoline, maze, children playroom with junglegym, slides and ballpit.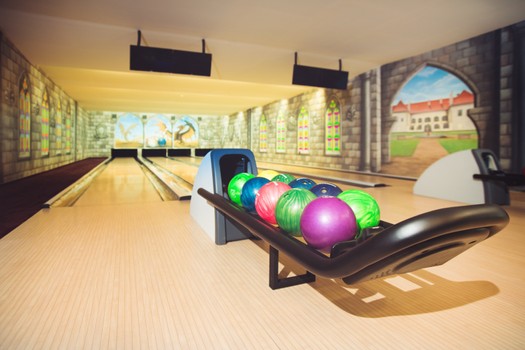 Paid services
- Renting: mountain bikes 350 CZK/day, electric bikes 650 CZK/day, segway 300 CZK/hour.
- 4x bowling alley (untill 10 p.m., 250 CZK/hour/alley, after 10 p.m. 300 CZK/hour/alley)
- Outdoors tennis cour with syntetic turf 200 CZK/hour
- Guided tour of the Chateau 180 CZK/pp in Czech language (at least 5 people in a group)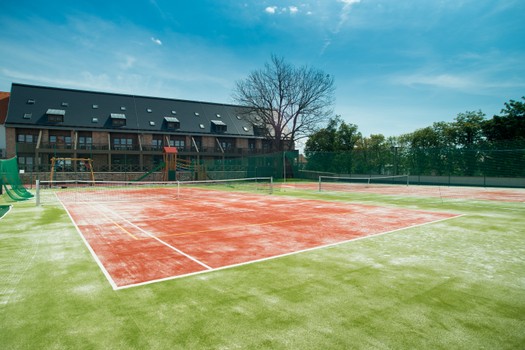 Beauty
We offer various beauty procedures.
Beauty services are sourced externaly, reservation is recommended before your stay.

Massage back + neck (25 min)
Massage classical (55 min/85 min)
Aromatic massage (55 min/85 min)
Massage with lava stones (55 min/85 min)
Cosmetics (55 min)
Manicure (55 min)
Pedicure + polish (60 min)
You can reserve your procedure at  masaze@hotel-valec.cz
Pricelist of procedures can be found here.