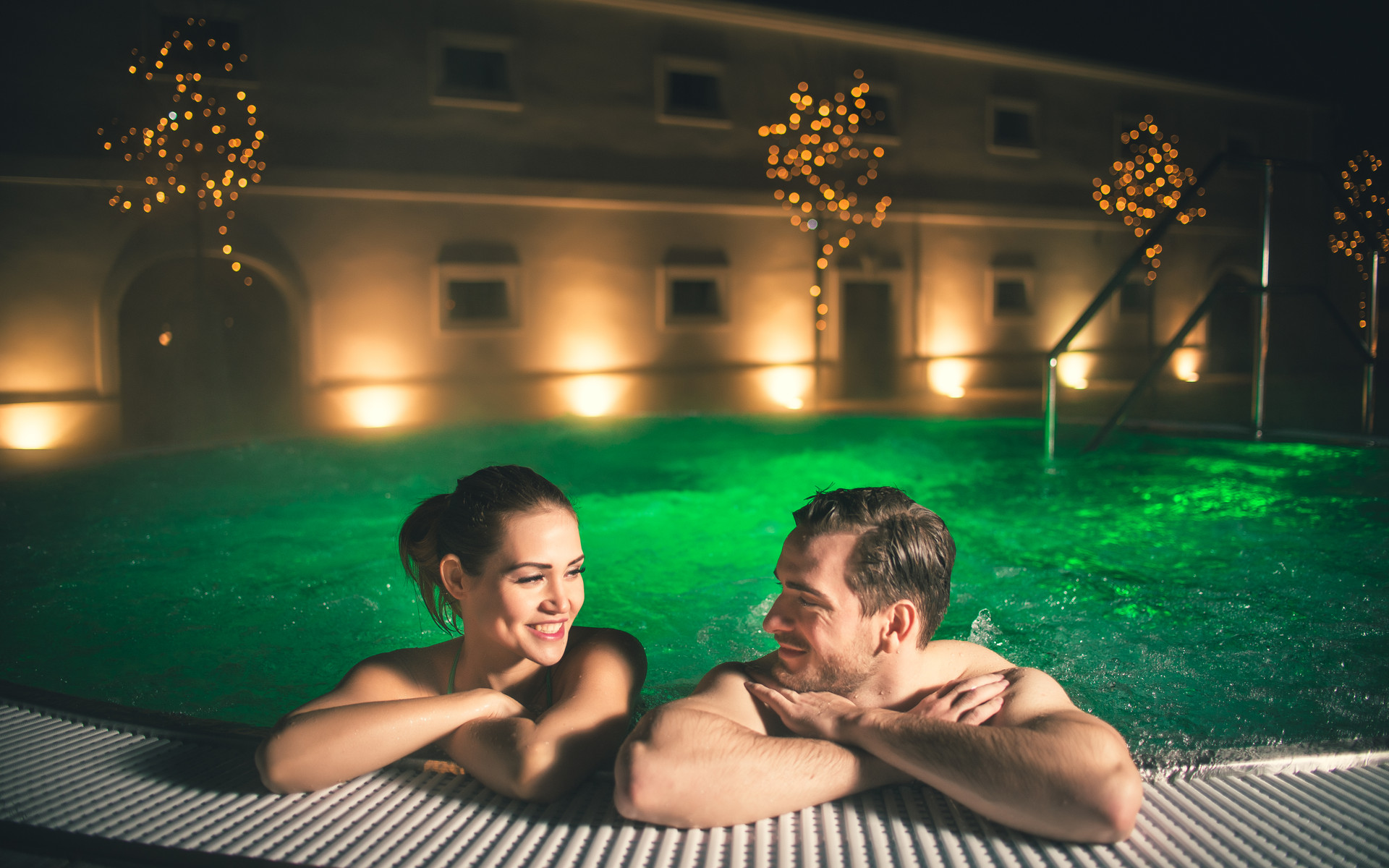 Wellness
This is paradise!
Thats what our guests say once they experience
the effects of the Valeč Wellness Palace first-hand.
Magical combination of historical buildings
of the chateau estate and modern wellness,
which keeps up even with the most famous
European resorts.
See for yourself!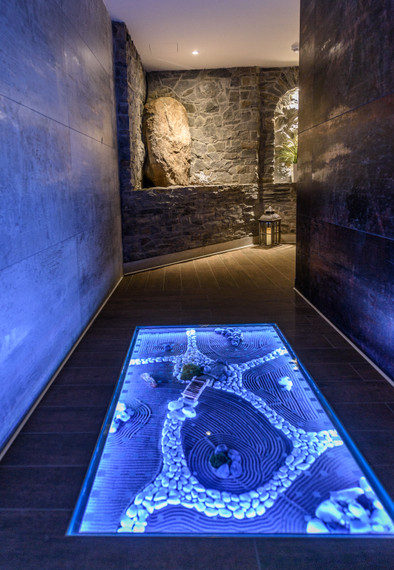 A quiet square, stars shine above and five little wooden houses, from which radiates pleasant warmth. Welcome to the sauna village! Choose which type of sauna will begin the cleansing of your body and mind. Or continue to the fancy Venetian dome, from where the paths lead to other corners of the sauna world and relaxation zones. 9 saunas, cooled pool, refreshments and plenty of relaxation rooms. This is the sauna world in a nutshell. Multiple types of saunas will make sure that the real sauna experience really comes to everyone.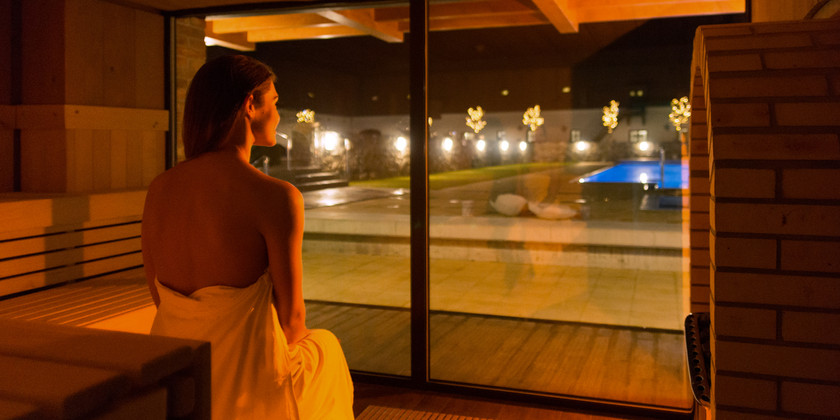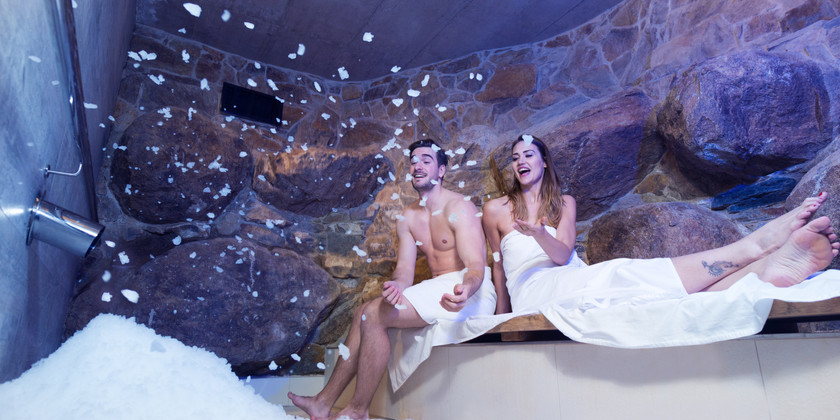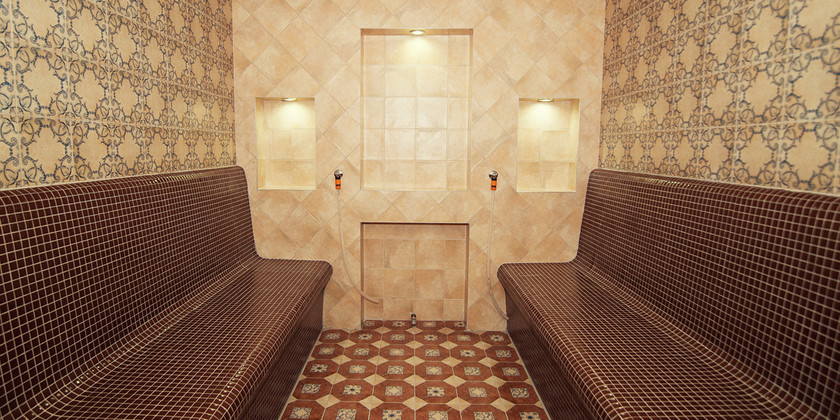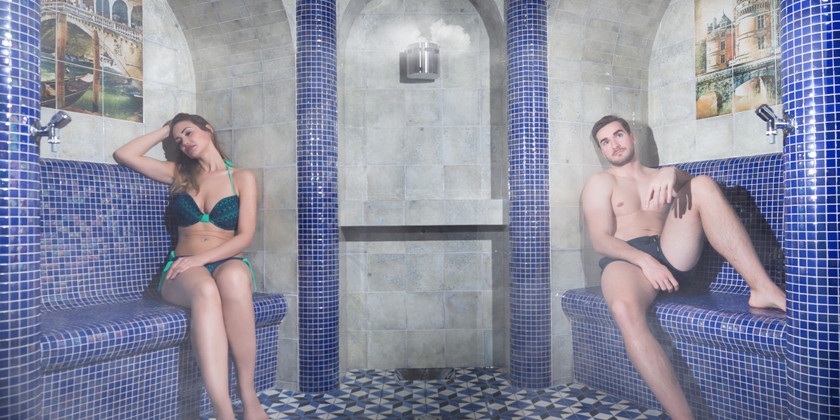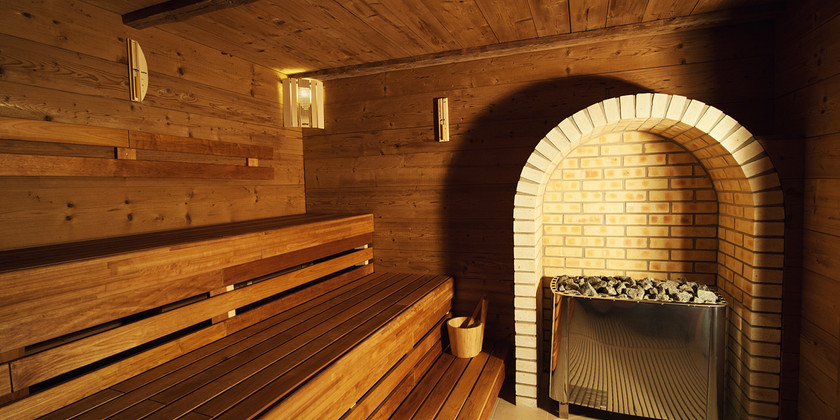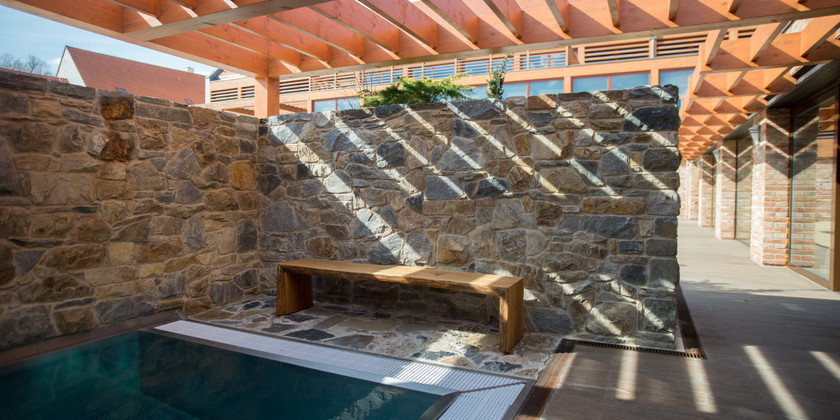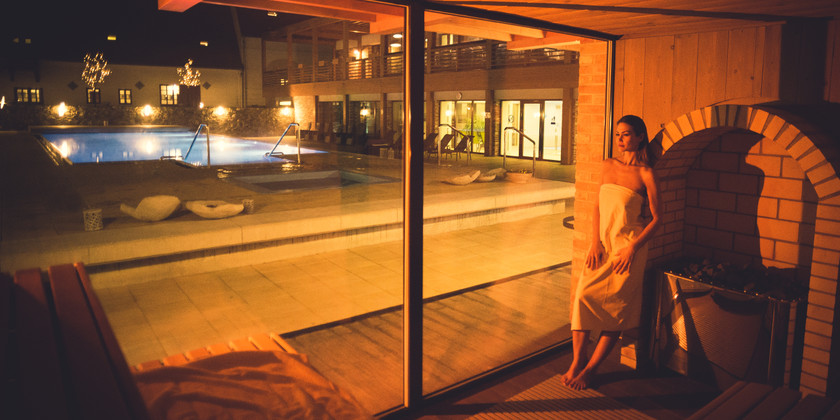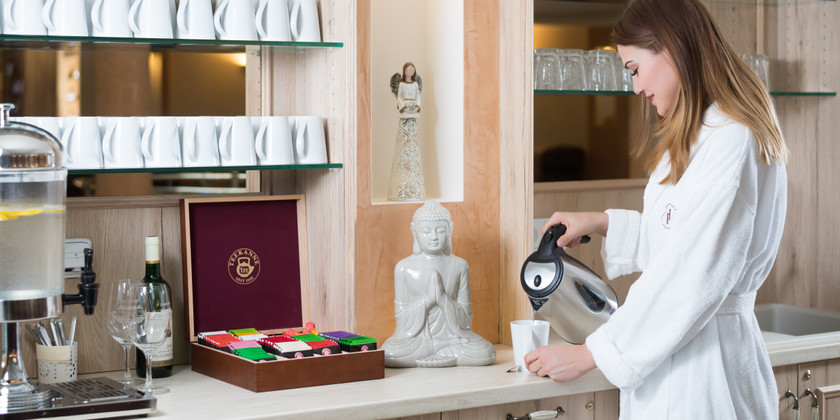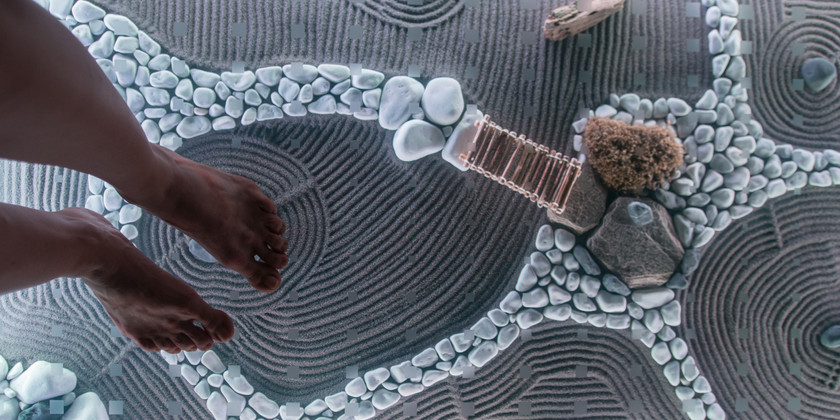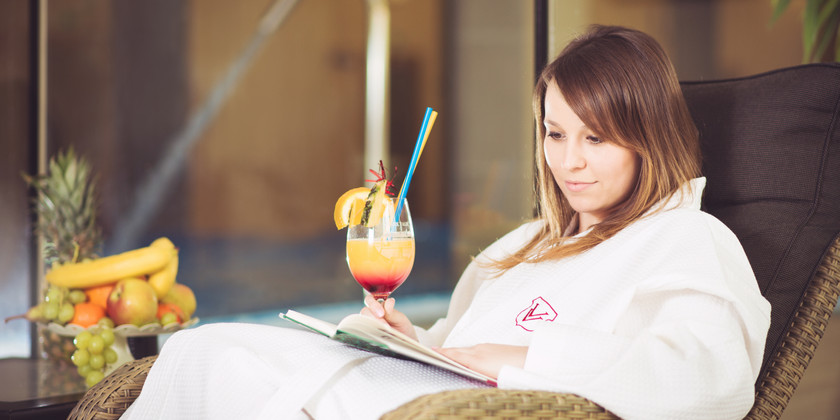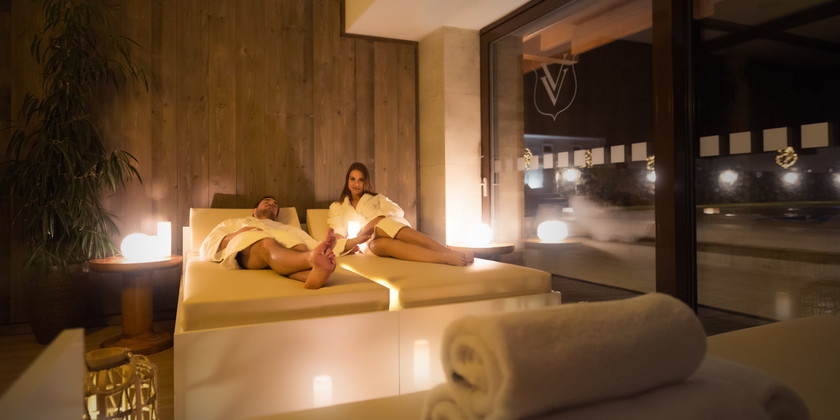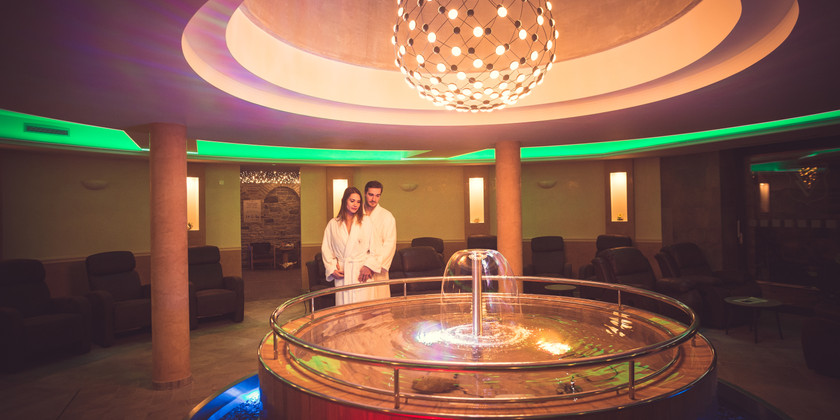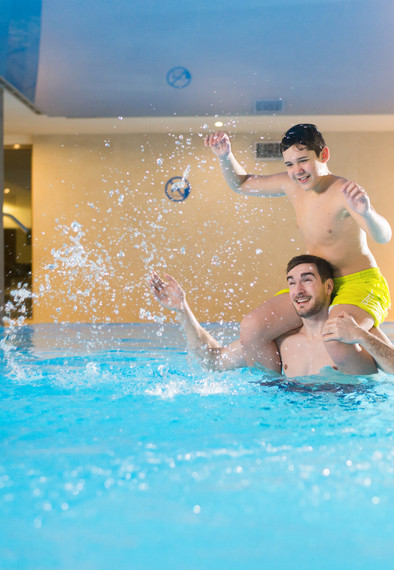 Cool in summer, warm in winter – two year-round outdoor swimming pools ensure your well-being at all times. If the still pool water is not enough for you, let the whirlpool excite you as it carries you through the outdoor panorama. It's great! Massage jets pamper your body, while the views pamper your mind. In summer you can alse use kids paddling-pool with water attractions.
You can enjoy swimmingpools even when you are not spending a night. Opening hours for guests without accomodation are availeble in the attached document.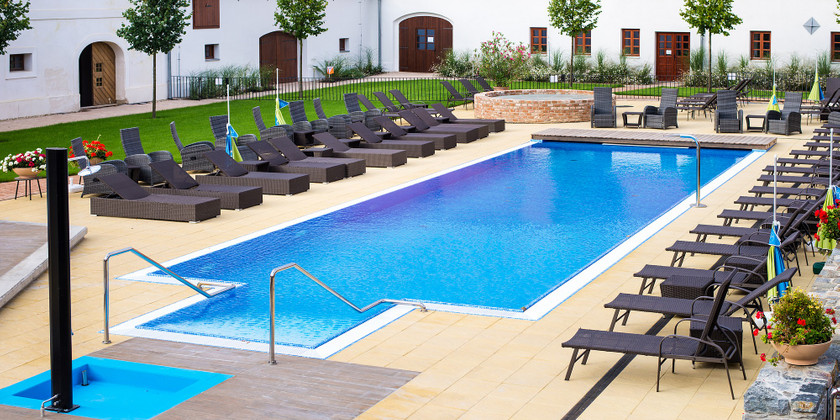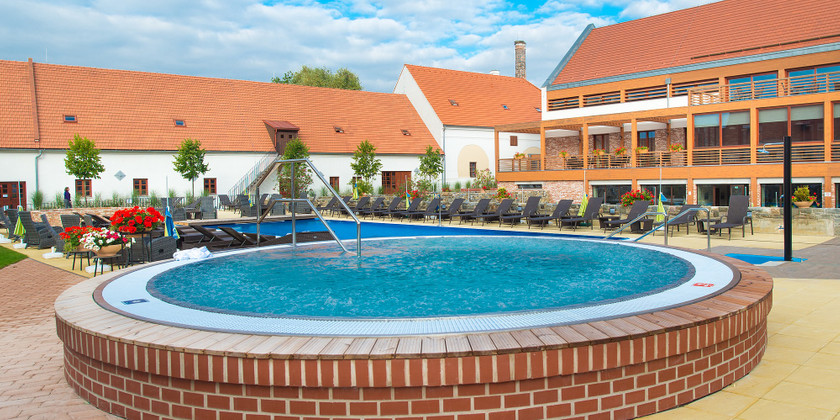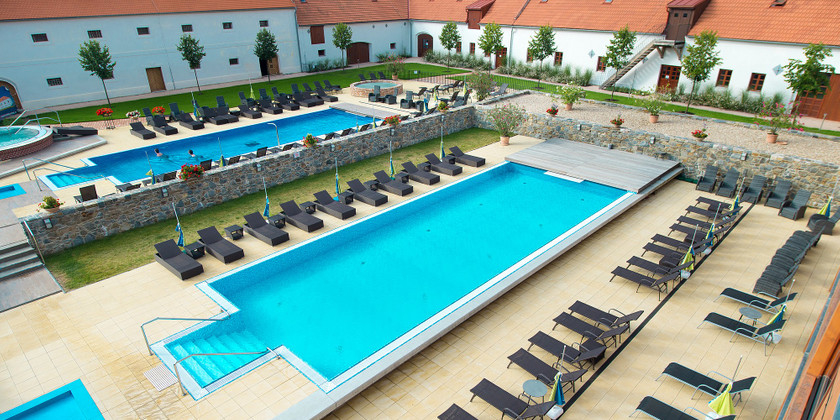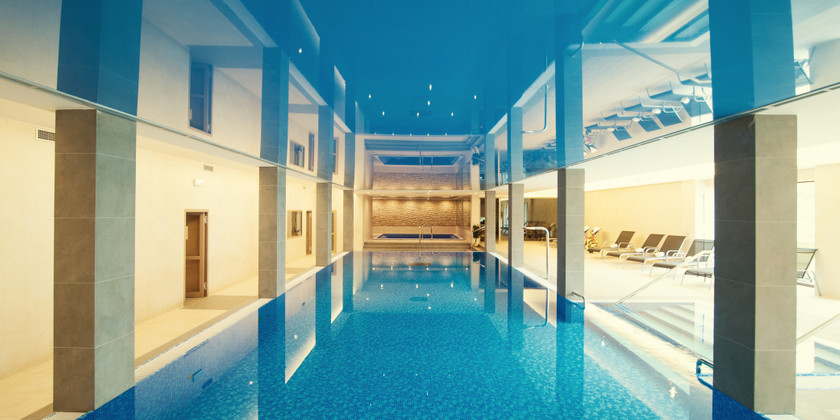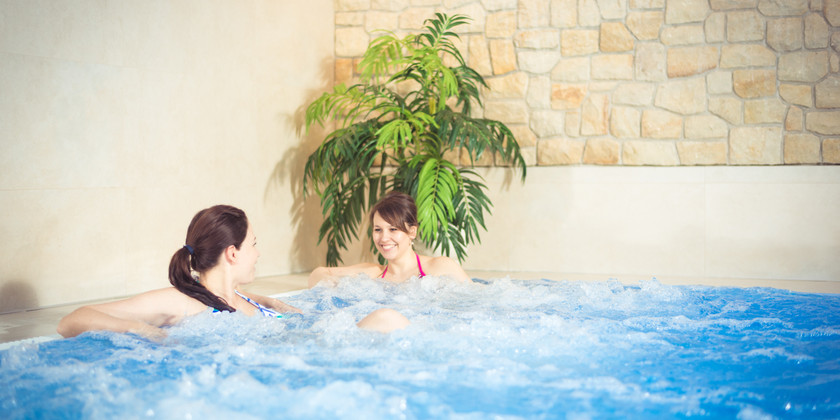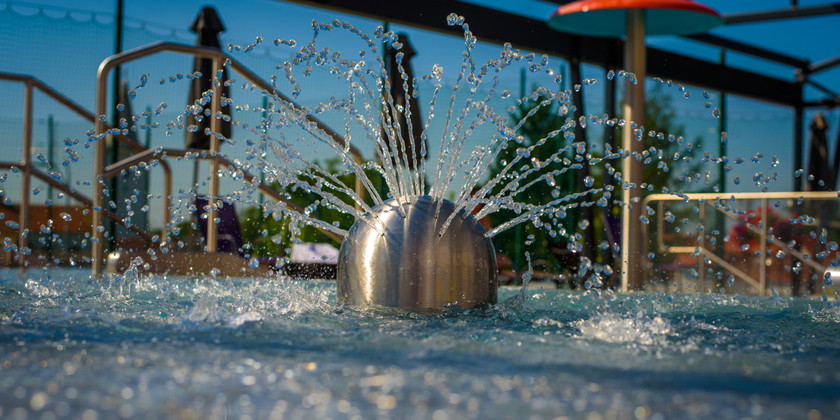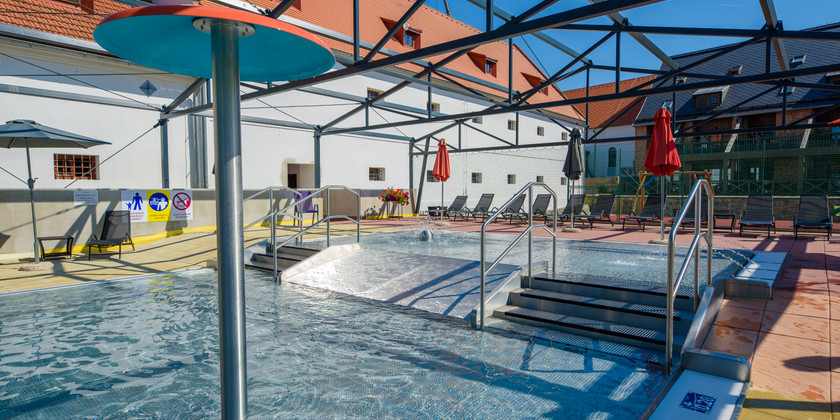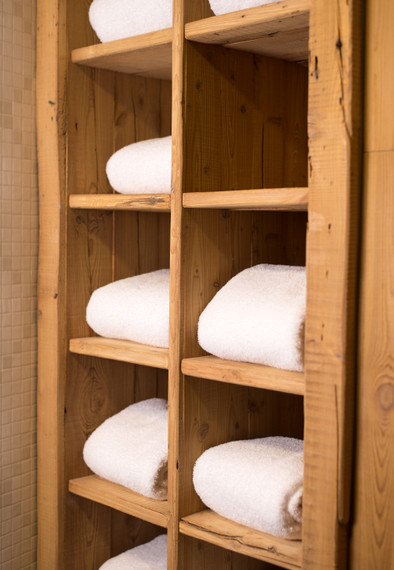 Your natural beauty will be highlighted by the skilful hands of our beauty experts. You will be pampered by manicure, pedicure or cosmetics . All you have to do is order. In the Beaty Centre you will also enjoy beautiful moments during a variety of massages. And there are plenty to choose from! You can see an overview of all the pleasant treatments you can enjoy in the Beauty Centre in Valeč, in the price list.