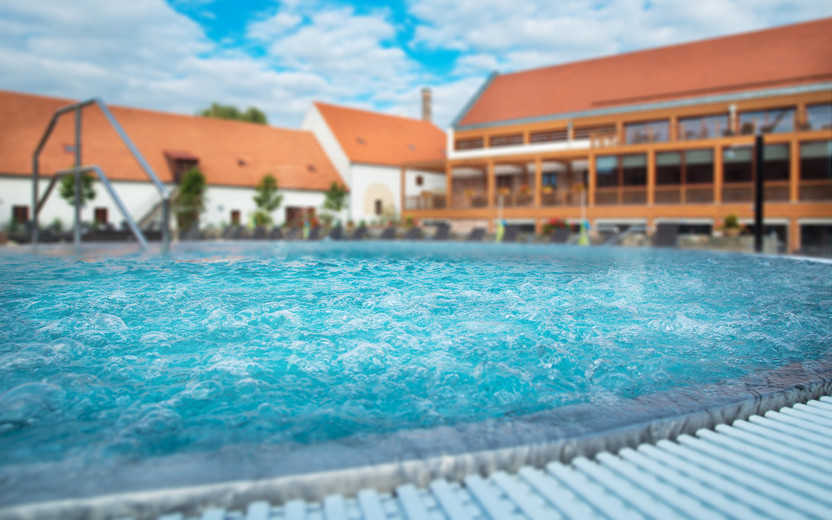 Wellness for guests without accomodation
WELLNESS AND SWIMMING POOLS

Swimming pools

(only Sunday)

9:00 – 12:00

Swimming pools + sauna village

(every day)

13:00 – 16:00

Swimming pools + saunas

(every day)

17:00 – 20:00

Adults

300 CZK

350 CZK

450 CZK

Seniors

200 CZK

250 CZK

350 CZK

Children

(3 - 15 years old)

200 CZK

250 CZK

350 CZK

Děti

up to 3 years old

FREE

FREE

FREE

Family**

800 CZK

950 CZK

1 200 CZK
        ** Rodina: parents + up to 3 children (age 3 - 15 years old)
Every Wednesday, Saturday and Sunday - sauna ceremonials.
Wednesday at 18.30 (at 20.00 after aquaerobic).
Wednesday and Sunday at 17.30 and  18.30.
Services need to be booked in advance.
Bath towel – in time from 17.00 til 20.00 you can rent it for free,
bathrobe for fee 60 CZK/ piece.
You can make a reservation on 568 441 372, or by e-mail: recepce@hotel-valec.cz
The capacity is limited
Prices are valid form 1. 2. 2022
Changes reserved